Graphic designer

CDI
ROOMAIF is a Famous Brand in Combat sports, ROOMAIF is looking for a Graphic Designer as part of its development.
You will have to work on any type of graphic content, whether for the web or for printing.

Mission details:

1 / Creation and adaptation of graphic visuals
At Venum, versatility has a very important place! In close collaboration with marketing, you will be in charge of creating the graphic visuals present on the web: banners, fixed or animated emailing, etc ... As well as printed supports such as flyers, catalogs, posters, etc ...

2 / Web design
The graphic update of our sites is a subject that we work on a daily basis, you will therefore have to work on graphic redesigns of websites / web pages in direct contact with the IT department. You must therefore master the web and its constraints.

3 / Personalization of products
You will also have the mission of personalizing the products according to requests. To do so, you will have access to different printing techniques available internally or externally.
To sum up, we offer you the possibility of letting your creativity speak without limits, in the ultra captivating environment of sport, on a very diverse number of media.

Required Skills :
- Mastery of creation tools (Illustrator, Photoshop, Indesign, After Effect ...).
- Minimum school English (proficiency in other languages ​​is a plus)
- Organization, Versatility and rigor in the execution of the tasks entrusted.
- Dynamism, reactivity and taking initiatives.
- Open to criticism and ability to question oneself.
- Overflowing motivation!

If you want to be part of an international project and make your talent shine through your creations, apply now!

Details of the offer:
Post based in Rungis,
7 rue du sagittaire
ICADE activity area.
CDD with possibility of evolution towards a CDI according to the activity.

Advantage of choice: We offer you access to the VENUM TRAINING CAMP, located just below our offices! Combat sports, Fitness & physical preparation accessible every day, with high quality equipment!

Send your Application to design@dragonbleu.fr with your book and CV.
We look forward to your applications!
Type de contrat
Durée indéterminée (CDI)
Lieu : France Ile de France
Compétences souhaitées
will inform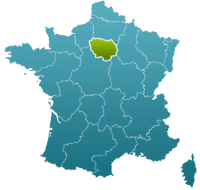 ROOMAIF
ROOMAIF is known for providing the latest Sports Products with the best styles. We are specialized in producing professional sports articles. Among other things in the fields of Boxing, MMA and Fitness products to meet all your requirements. Visit: www.roomaif.com
Siège : Germany
Statut : Entreprise individuelle
Postuler
E-mail :

roomaif20**at**gmail_point_com

Nom du contact :

Peter Hoffman

Téléphone :

015773076060