Ux designer

CDI
Askia is small independent company founded in '94 that provides software for market research. We're looking for an experienced UX designer to join our headquarters located in the center of Paris. In an Agile environment, you will join our Design team to:

- help us better understand our users by gaining actionable insight from user data
- design compelling features, interactions and user flows
- work closely with Product Owners to understand requirements and user feedback
- work closely with the Development team to ensure handoff is efficient and requirements are met
- build and maintain a flexible and agile Design System usable throughout our range of apps (web & mobile)
- improve and maintain the UIs of some of our applications

Must have:
- good knowledge of UX frameworks and methodologies: from research and ideation to prototyping and handoff
- good knowledge of user analytics tools, usability testing and methodologies both qualitative (focus groups, interviews, feature workshops, ...) and quantitative (A/B, MVT, ...)
- thorough understanding of UI design patterns for web / mobile
- 3+ years of experience as a UX/UI designer
- portfolio of UX / iA / UI design work for web and/or mobile apps (we're not looking for a Dribbble-like portfolio!)
- great written / oral communication skills with the ability to interact professionally with all levels of internal staff and external partners / users
- fluent French / English

Optional:
- knowledge of HTML / CSS
- strong understanding of Agile / Kanban / Lean UX
- prior experience in B2B applications, market research or SaaS platforms

Tools:
- Sketch / xD
- Zeplin
- Adobe Creative Suite

Benefits:
You get to join a small team of passionate people in the center of Paris; have your say in shaping the future of our software products in an international setting.

Some of the perks you will enjoy: integration of your mobile phone in our company fleet, restaurant tickets, competitive company savings plan, ...
Type de contrat
Durée indéterminée (CDI)
Poste à pourvoir à une date précise : Au plus vite
Lieu : Paris Ile de France
Compétences souhaitées
html
css
ux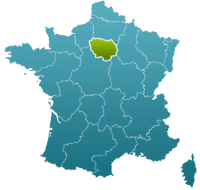 Askia
Askia is an independent software vendor that provides applications for market research; from survey creation to data collection & analysis.
We are a small company (45 people) but with a international reach; with offices in Paris, London, Mannheim, New York City, Los Angeles and Seoul.
Siège : Paris
Statut : Entreprise (SARL, SA, PME, PMI)
Postuler
E-mail :

paul**at**askia_point_com

Nom du contact :

Paul Nevin
Encore un problème de padding ! (Starsky)
T'es nul, c'est padding de toi ça ! (Hutch)