Développeur front end

Stage

Contrat pro

Apprentissage
Mission :

We are looking for a Front End Developer (with Designer skills liked) to reinforce our development team located in Paris. The developer will work on all our Front projects, starting with the complete renewal of the company's institutional website and the design of the UX of an innovative marketplace website. He/she will focus on reappropriating the present, imagining, sharing and implementing new functionalities with high added value to the project

As the main Front End Developer in the team, you will be in charge of:

- Developing the main components of the UI (user authentication, online payment, maps, delivery components, data visualization, configuration components, reporting interfaces, administration board...).
- Developing reusable, maintainable and well tested components to ensure an easy evolution of the system.
- Making design proposals and ensure the best possible performance, quality and ease of use of the interface where User Experience is key.
- Designing responsive UI which fits laptops and tablets.

Our development team is working using Agile methodologies. Part of this team, you will participate to the scrum meeting, sprint review, sprint retrospective, sprint planning, and your opinions will strongly impact the development of the project.

You will contribute to the choice of the technical solutions that will be used for the project. You will also be responsible for maintaining the UI code in a healthy state in order to meet the requirements of continuous deployment.

Training will be provided to help you understand the company business as well as our vision.

Skills
Here is a non-exhaustive list of Team Collaboration Software which you will have the opportunity to work with:
Jira
Zendesk
Bitbucket (Git)
Confluence
Slack

Knowledge/Experience/Skills:
- Mandatory:
Education: Master's degree or equivalent work experience or certification
Experience in web application development, including jQuery, NodeJs, HTML5, CSS3, Ajax, Bootstrap
Experience with at least one web framework, such as ReactJs, etc.
Good understanding of UX design and best practices
Ability to create and propose UI designs
Experience working with REST API
Knowledge of Agile development practices

- Optional:
Responsive design
Adobe Illustrator, Sketch, Adobe Photoshop
Socket.io, SSE
Mockup/design tools
Web application unit testing and unit testing best practices
Deployment on AWS
Type de contrat
Stage, Contrat d'apprentissage, Contrat de professionnalisation
Durée : 12/24 mois pour une alternance
Lieu : Paris Ile de France
Compétences souhaitées
html
css
javascript
nodejs
jquery
graphisme
photoshop
illustrator
react
reactjs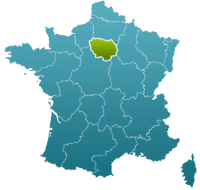 Hangers
Hangers, a french company based in the heart of Paris, aims to revolutionize the management of small and medium-sized production and distribution companies.
By creating mobile business technologies, now for textile cleaning and bakers, integrated into an online management tool, we are building the digital transformation of our main partners, managing order, production, delivery and invoicing.
Marketed since 2017, with a first exercise in 2018, member of French Tech and Amazon Activate, Hangers continues to develop its services to become the multi-channel solution of tomorrow.
Siège : Paris
Statut : Entreprise (SARL, SA, PME, PMI)
Postuler
E-mail :

ben1**at**hangers_point_io

Nom du contact :

Benjamin Pignier