Python & api rock star

Stage
Pour postuler veuillez vous rendre à l'adresse suivante :
https://taleez.com/apply/15bit1q?utm_source=Alsacreations

RESPONSIBILITIES & EXPECTATIONS

We will expect from you to be serious and methodic. You will be proactive on the development process and the features of your work.

Your goal will be to develop various software tools for the well-being of the teams.

IN PARTICULAR, YOU WILL HAVE TO :

- think about specification of the project you will be assign to.

- develop interface between different tools of the team such as slack, google drive, etc...

- develop API to access to existing data source of multiple type (SQL,CSV, JSON).

- deliver in a linux production environment your work.

- create plug-in and custom integration for team tools.

- test and maintain your code.

Pour postuler veuillez vous rendre à l'adresse suivante :
https://taleez.com/apply/15bit1q?utm_source=Alsacreations
Référence : https://taleez.com/apply/15bit1q#/cl/job
Type de contrat
Stage
Lieu : Toulouse (Midi-Pyrénées)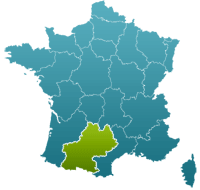 IoT Valley
The IoT Valley is Europe's reference business ecosystem specialised in the internet of things and connected objects.

Created five years ago for the benefit of innovative companies, the association has more than 40 start-ups and a corresponding accelerator program: the Connected.Camp. It is almost entirely financed by private funds, through partnerships with major groups such as SNCF or AG2R, and industry leaders like Microsoft, Intel, Samsung, EBV Elektronik, etc

The IoT Valley brings together over 500 people in 10,000 m2 of buildings just outside Toulouse. By promoting the exchange and pooling of resources and skills, and boosting sharing among its member companies, it multiplies their chances of becoming tomorrow's success stories. ..each year the Connected.Camp brings 20 new start-ups into the industry.


The IOT Valley is looking for a enthusiastic and serious python programer intern to participate in the creation of multiple tools for the IoT Valley team. You will work in an agile environment and you will be involved in the development process, from specification to production release. You will benefit from the experience of various mentor of the IoT Valley.
Statut : Entreprise (SARL, SA, PME, PMI)
Postuler
E-mail :

hello+15bit1q_point_kdbn3t**at**taleez_point_com

Nom du contact :

Bertrand